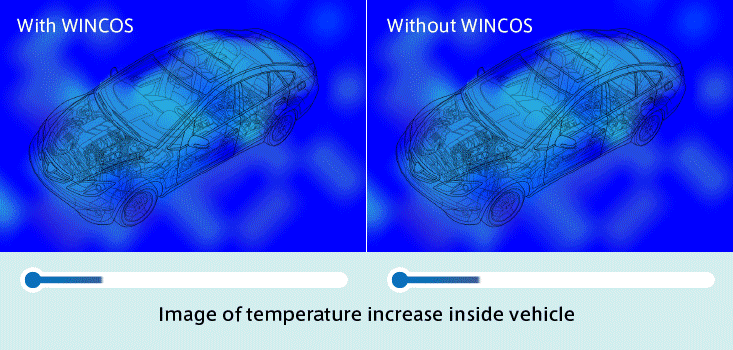 WINCOS automotive films block heat from summer sunlight and greatly contribute to making car interiors a more comfortable space.
BLOCKING OVER 90% OF NEAR-INFRARED LIGHT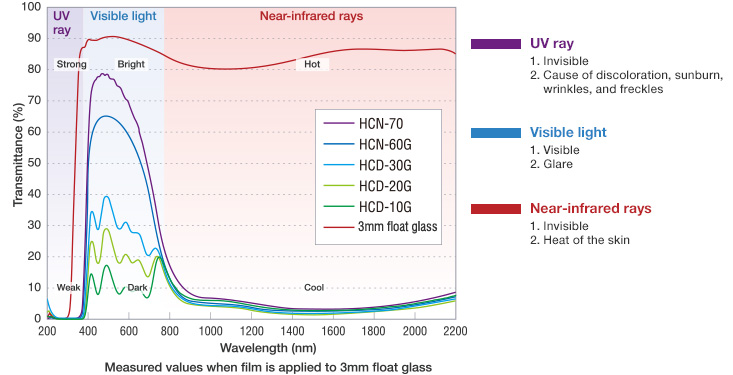 Specifically targeted to block infrared light in the near-infrared region that can penetrate the skin. This function also mitigates the scorching sensation which can be a familiar experience when a vehicle occupant is in view of the sun .
COMPARISON OF THE RISE IN CAR TEMPERATURE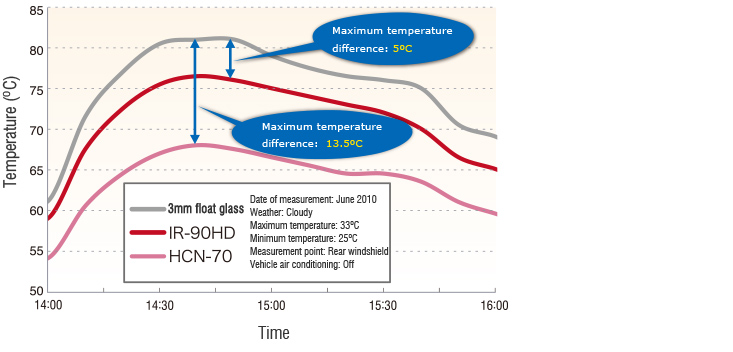 High heat insulating effect due to a unique infrared (IR) shielding coating while maintaining the film transparency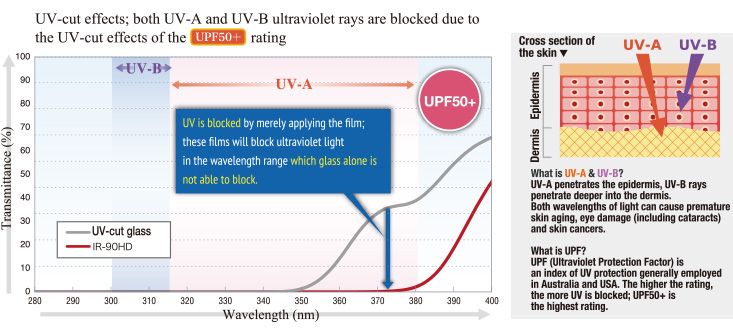 These films block 99% or more of UV-B ultraviolet rays. They are effective in minimizing the risk of skin damage and offer protection to interior upholstery against fading or cracking.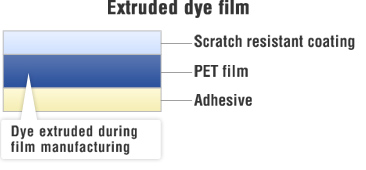 Unique product design and precision manufacturing capability is behind WINCOS Automotive Film. Raw material into which the dye is mixed directly is used to produce the base PET films used for manufacturing both the optically clear dyed type and the colored dyed versions of WINCOS Automotive Film. As a result, unlike the conventional dyeing (secondary processing) of transparent PET films, the whole of the film is dyed uniformly to facilitate a high quality depth of color and dispersion of the dyes. In addition this manufacturing method is ensures zero damage from thermal damage caused by subsequent (secondary processing) dyeing to provide highly stable and constant characteristics of thermal shrinkage.

The superior shatterproof capability provided by these films reduces the scattering of shards of glass after a glass fracture thereby greatly contributing to cabin security. Car films in the future will be required to not only make the car interior a more comfortable space, but to also provide security for all vehicle occupants.
ENHANCE APPEARENCE & PRIVACY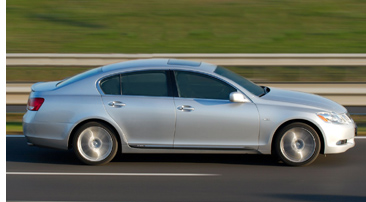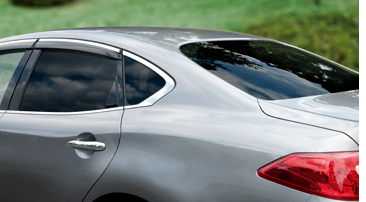 The product range features a variety of colors ranging from metallic-like qualities to luxurious shades. The films restrict visibility from the outside to provide occupant privacy whilst enabling high levels of visibility from the inside.
WINCOS IS AN OFFICIAL HONDA'S PARTNER
WINCOS is an official HONDA's partner in Indonesia region, you can easily find and request WINCOS autofilm to maximize the performance and appearence on your new HONDA car. The installation could easily done on your nearest HONDA's dealer.
You can also easily track your installation history and warranty of your WINCOS autofilm by clicking link below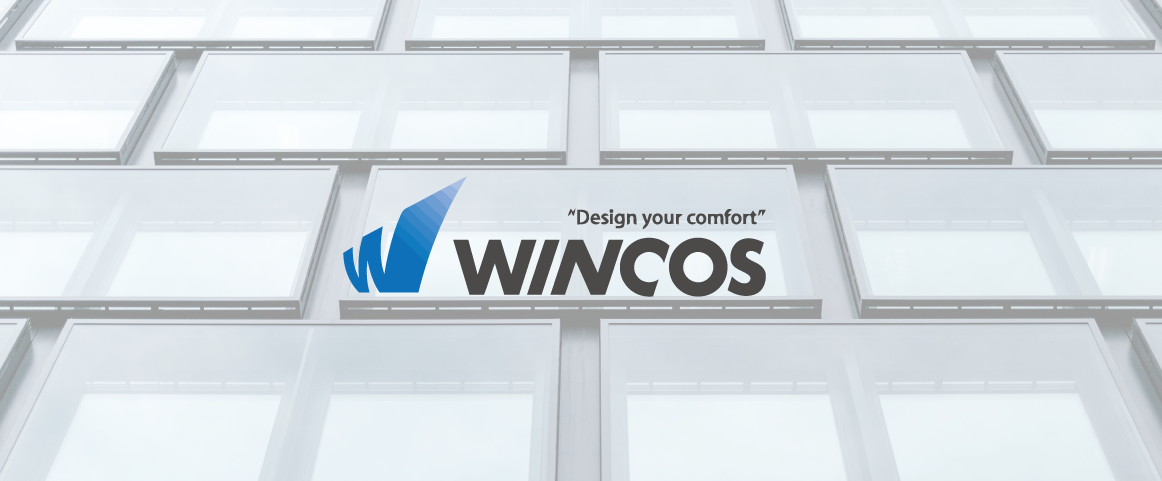 Growing concerns regarding natural and manmade disasters clearly illustrate the importance of glass safety and security. If glazing shatters during an extreme weather event or earthquake a secondary disaster is often created from scattering and falling glass shards.
Lintec's window films minimize the risk of personal and property damage caused by glass fracture during an earthquake or other disaster, thereby greatly contributing to the building's overall safety.
Helping to reduce the need for air conditioning within buildings High solar-control performance achieving significant energy savings for buildings!
The products reduce carbon emissions which it turn contribute towards the goal of reducing global warming. They enable substantial energy savings for factories, offices and homes, providing a positive benefit around the world.
The range of clear solar control "WINCOS Architectural Film" maintain high transmission of visible light through the glazing whilst delivering superior heat rejection properties to enable an

This Vision Control Film can control visible ranges by different angles.
According to the viewing angle, the control film has such functions by which view becomes transparent or translucent, and with these functions, "privacy protection", "protection of view", etc. as conflicting problems of office buildings or condominiums and residential areas with neighbors can be resolved at once.
In manufacturing areas, measures for repelling insects are a requirement of quality and hygiene control in accordance with ISO 9000s and HACCP systems.
The insect repellent versions of "WINCOS Architectural Films" help to prevent insects becoming attracted to emitted light from workplace glazing, thereby significantly contributing to a reduction of insect numbers around the building perimeter.

In recent years there is a growing trend towards building walls from glass, for example curtain walls and top lights. Whilst glass contributes to improving both the external appearance and internal daylight levels there are cases where light reflected by the glass has caused damage and nuisance to the local environment. It is often difficult to foresee issues of reflected light pollution during the design stage of these buildings and in some cases the problems may only become evident once construction is complete. By applying WINCOS anti-reflection film you can eliminate these issues.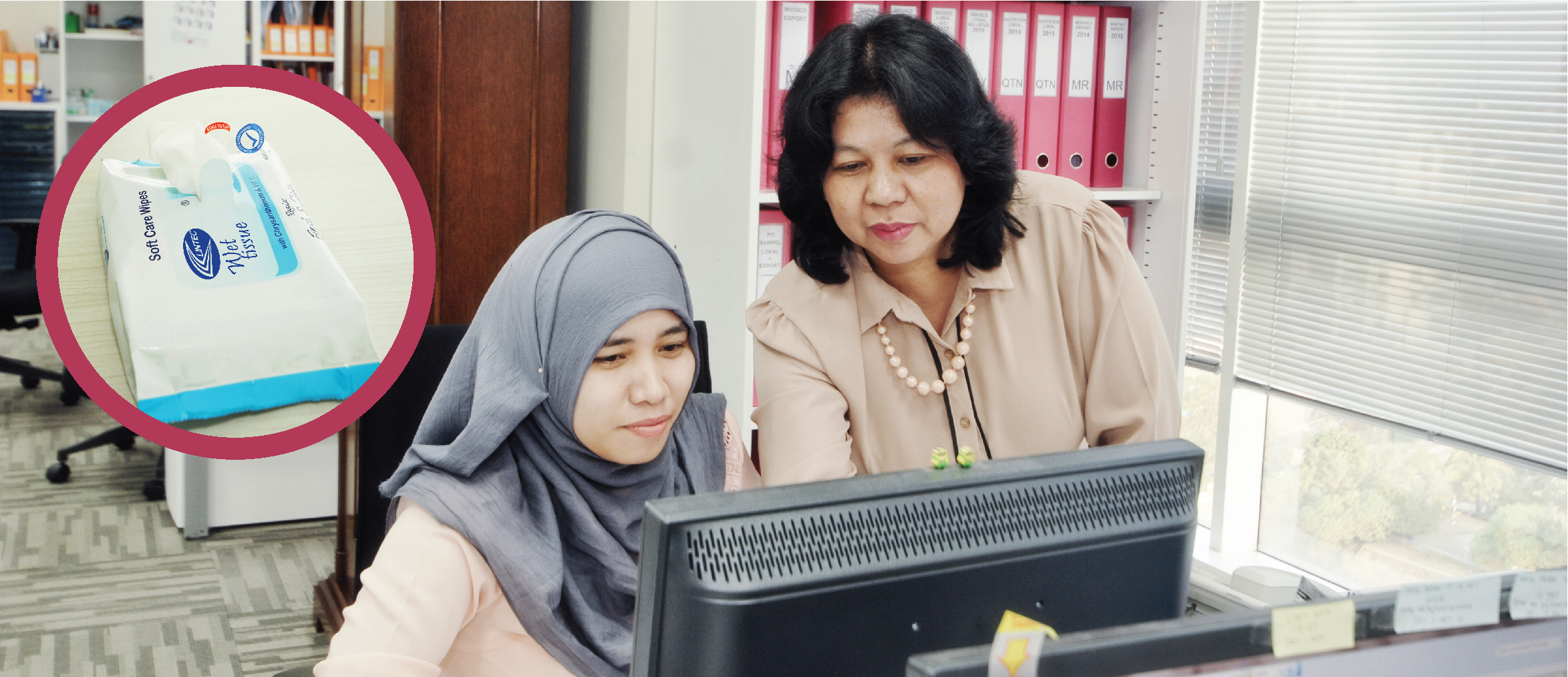 LINTEC PRESSURE-SENSITIVE ADHESIVE APPLICATION ON AUTOMOTIVE PRODUCTS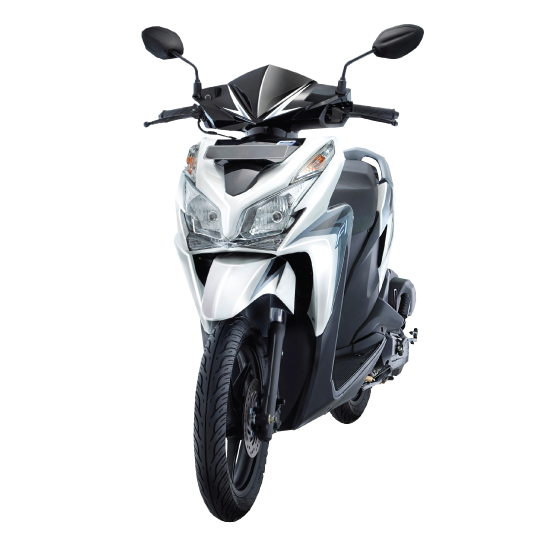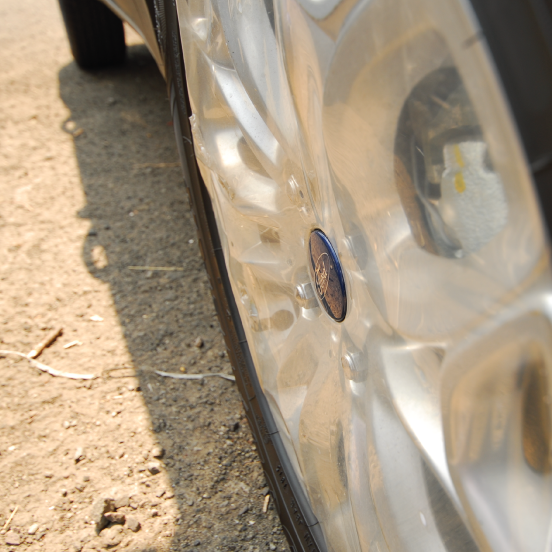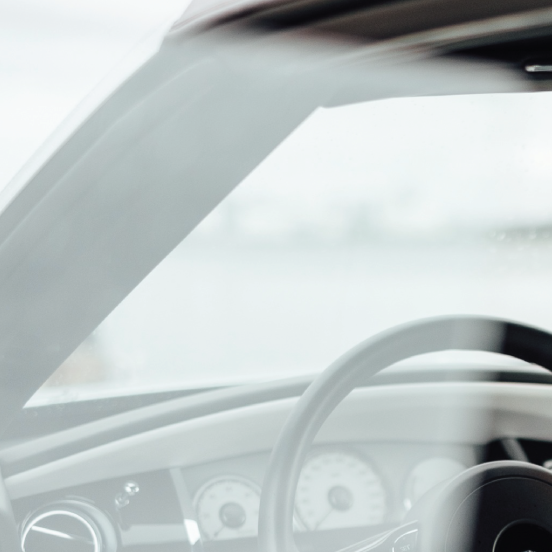 Countless LINTEC products can be found in a single automotive. These include the films used as a replacement for paint in door sashes and window frames, the protective films that guard aluminum wheels from scratches and brake discs from rust, and the tapes that guard body paint against rocks and other potentially damaging objects kicked up while driving.
APPLICATION AND REQUIRED CAPABILITY OF ADHESIVE PAPERS AND FILMS FOR SEALS AND LABELS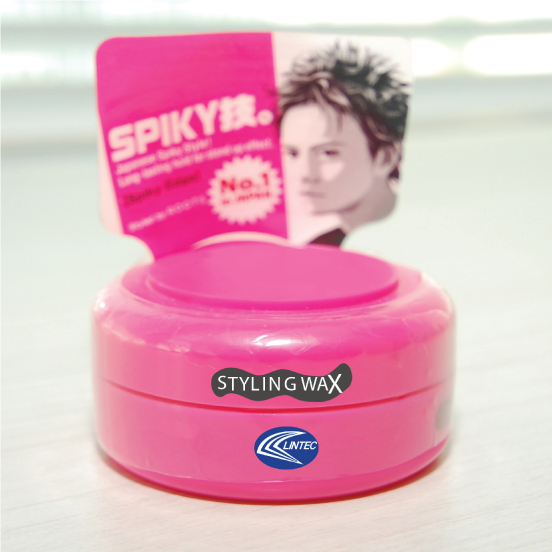 FOR COMMODITY ITEMS
These products must be able to hold firmly to curved
containers and must have superior design
as they become the "face" of the item they attached to.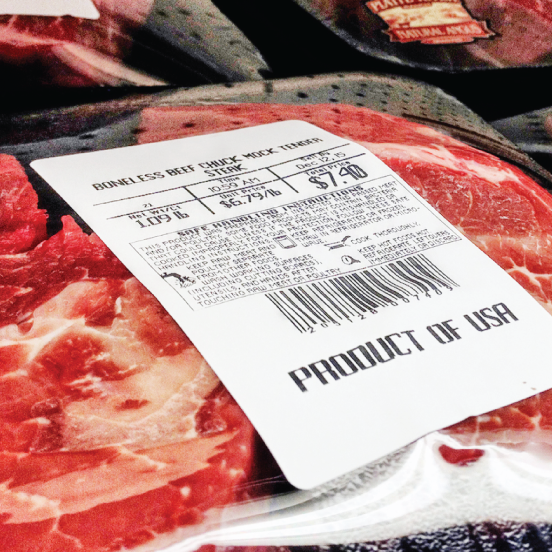 FOR FOOD PRODUCTS
These products must have low-temperature resistance for retaining adhesion during refrigerated storage and heat resistance evels suited to cooking.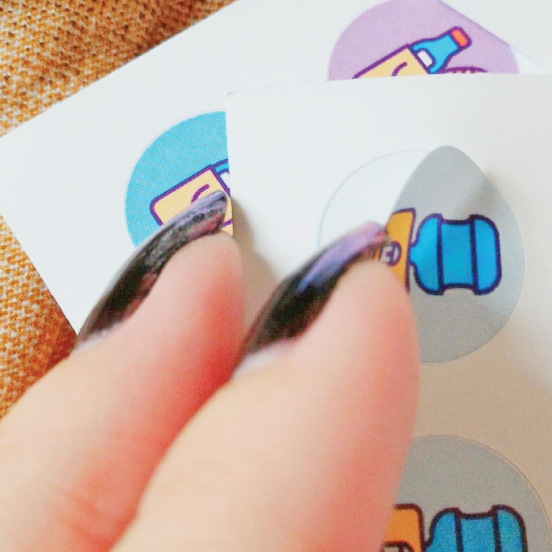 FOR STATIONERY
In addition to pleasing textures and designs, there is also demand for products capable of residue-free removal from furniture and other articles.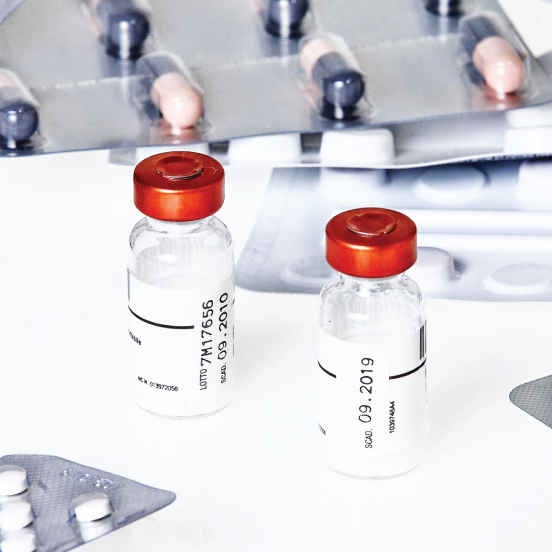 FOR MEDICAL AND PHARMACEUTICAL ITEMS

These products must be able to print high-resolution letters on surfaces that are resistant to alcohol and chemicals.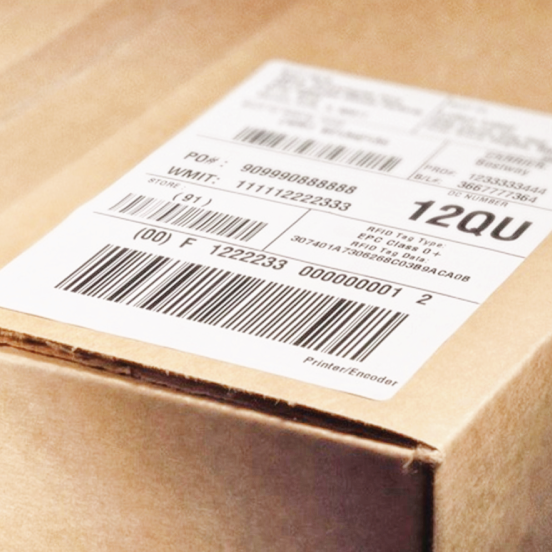 FOR DISTRIBUTION APPLICATIONS

Products for this field must have sufficient adhesive strength to avoid peeling during delivery as well as abrasion resistance to prevent letters from being scratched off.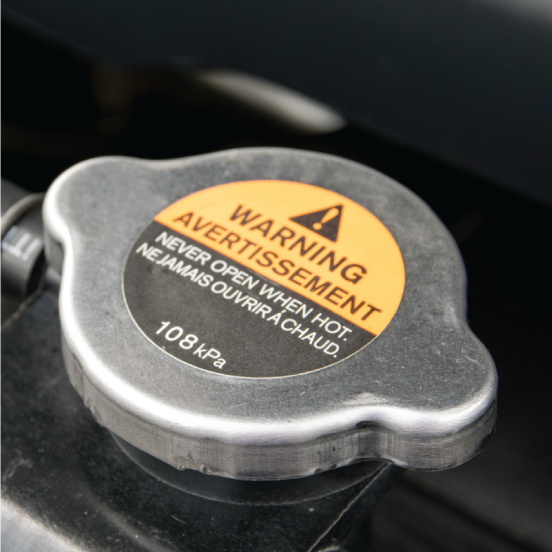 FOR INDUSTRIAL APPLICATIONS

Durability and heat resistance is vital to ensure that these products can stay applied even under harsh conditions in engine compartments and other industrial scenes.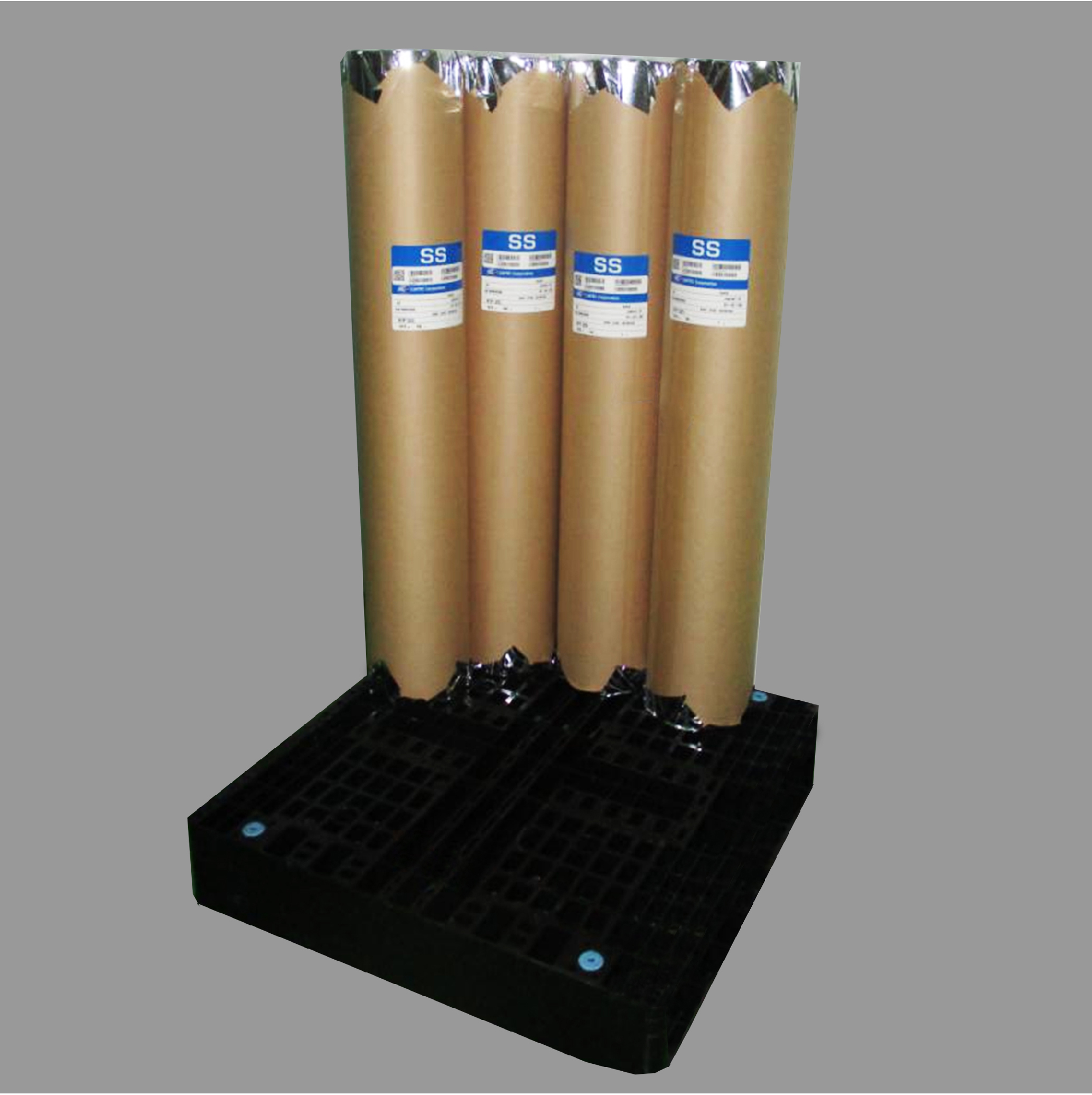 RELEASE PAPER AND FILMS

Release papers are papers coated with a release agent and are used in a wide range of applications such as for protection of adhesive surfaces of various adhesive products and for film forming of various resins.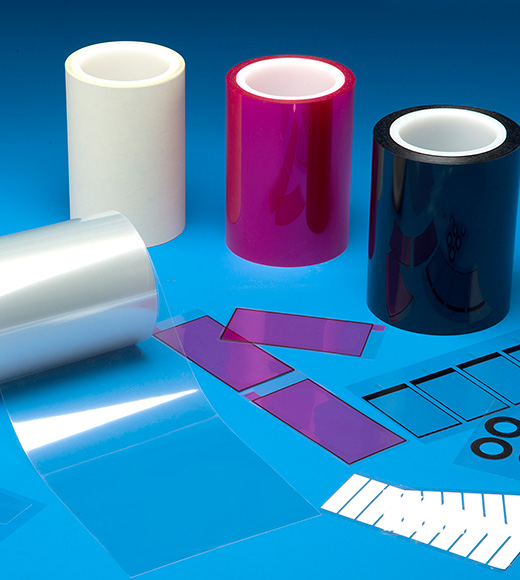 DOUBLE-SIDED ADHESIVE
We offer double-sided tape for attaching and bonding various nameplates, automobile parts, and precision components, as well as low-adhesive tape used for blanking and transportation of such products as flexible printed circuits (FPCs) and LCD's components.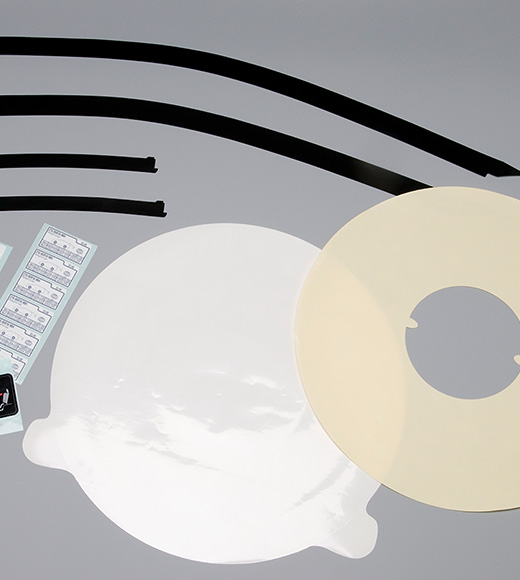 AUTOMOBILE-USE PRODUCT APPLICATIONS

Countless LINTEC products can be found in a single automobile. These include the films used as a replacement for paint in door sashes and window frames, the protective films that guard aluminum wheels from scratches and brake discs from rust, and the tapes that guard body paint against rocks and other potentially damaging objects kicked up while driving.